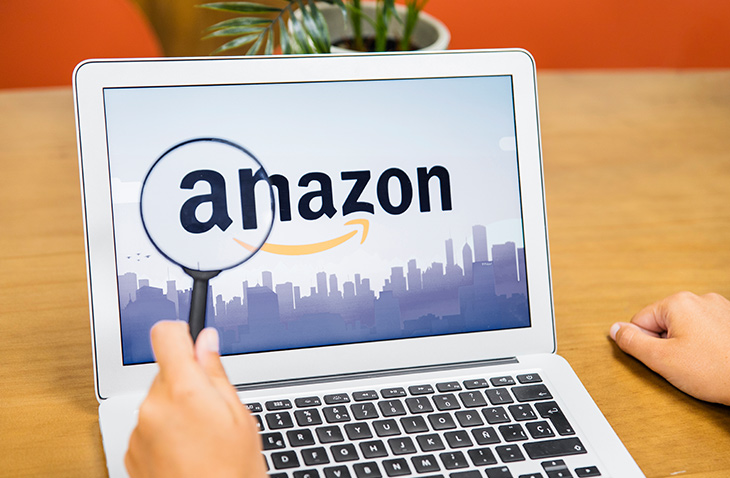 Joining an affiliate marketing is one of the best ways to monetize your website. Those who run blogs/reviews sites will find it a brilliant way to add a revenue stream to their website without the need of too much work. Even if you don't want it to be a main revenue source, a little extra can be a nice reward.
There are a lot of affiliate marketing programs available. One of the most popular is the amazon affiliate program. This is partly because Amazon is the world's largest eCommerce site. In 2018, Amazon reported revenues of nearly $233 billion. This was a significant increase (30.93%) compared to the figures of 2017. Amazon also offers support to affiliates who help to drive traffic and increase sales. Yet there are even better tools when it comes to WordPress. Developers have been busy creating a wide variety of Amazon Affiliate WordPress plugins for website owners to use.
What Are Standard Features Of Amazon Affiliate WordPress Plugins?
There are numerous features you can expect to see in an Amazon WordPress plugin. The main one however is the link building technology. Building affiliate links to products on Amazon is important, as this is how you earn your commissions on sales made on the site. Doing it manually is possible, but it is time consuming and mistakes can be made.
Therefore, having some software, like an Amazon WordPress plugin, can help ensure you don't miss out on revenue you deserve. Other features that might be included are call-to-action buttons, image importing and tracking tools. However, it does depend largely on the developer and their plugin.
With so many Amazon Affiliate WordPress plugins to choose from, it can be challenging to know which to pick. So here are our thoughts on the top choices for your website.
Filter between free and paid
EasyAzon
This plugin makes it very easy to create the affiliate links you need for Amazon products within a WordPress post editor. This saves a lot of time as doing this manually through an Amazon website is incredibly time consuming. As part of the free version of this plugin you can connect your website to every location that hosts an Amazon affiliate program.
When you create a link you have the option to open the link in a new window and have a no-follow attribute applied to the link. Both of these are pretty good best practices that help you keep traffic on your site for longer and improves SEO results. You can set these as a site wide default instruction through the plugin's excellent setting page or individually as you require them.
In addition, as soon as you've installed EasyAzon, you can get access to the training offered through the Amazon Affiliate program. This includes articles and lessons on how to build a successful affiliate site, maximize commissions and how to do a keyword research.
EasyAzon Highlights:
A lightweight app that can help you speed up adding in text-based Amazon affiliate WordPress links to your website.
Is suitable for any territory that you're selling to.
Highly rated by users.
Free to use.
WooCommerce Amazon Affiliates
If you're using WooCommerce on your website, then this is one of the best Amazon Affiliate WordPress plugins to consider. By using the inbuilt ASIN grabber, you can import any product you want directly from Amazon without the need of the hard to get PA API keys. The information collected includes images, descriptions and even customer reviews. So you could have a catalog of high converting products very quickly on your website.
The products on your site are linked directly to the products on Amazon, so when visitors click on buy, they're taken to the Amazon site. The cookie from this plugin will expire in 90 days, but that does mean that whatever products the customer buys in 90 days are attributed to your site, and therefore, you can gain a lot of commission from this one simple plugin.
Thanks to the synchronization module that is included in the plugin, you don't have to worry about keeping products updated. It is all done for you. This allows you to spend more time marketing your website rather than fixing product details.
This plugin includes geolocating, so wherever your visitor is from, they'll be taken to the appropriate Amazon site, and as long as you have an account there, you'll be able to collect on that commission.
WooCommerce Amazon Affiliates Highlights:
Imports and keeps products up-to-date automatically for you.
Geolocation technology to ensure you're sending visitors to the relevant Amazon store.
Automatic content spinner to prevent content duplication to help with SEO.
Import customer reviews from Amazon to add convincing reasons why people should buy products listed on your site.
AAPro
This plugin's name is short for Amazon Affiliate Pro WordPress plugin. It offers users a lot of creative and innovative functionality that can help you grow audiences and earn higher commissions. The plugin comes with its own theme you can use, and a chrome extension to help you work less while generating higher revenues through affiliate marketing.
The theme is easy to customize and professional looking. So if you're also looking for a theme, you can either use one of the best affiliate marketing WordPress themes or you could use the one supplied by these developers.
If you want to highlight products, then you can directly import the product and necessary information onto your website. This can be done manually, one product at a time, or automatically based on some criteria. The information you can download includes the vital Amazon customer reviews that can help you progress.
In addition, you can earn the Amazon commission without the visitor leaving your website as they can buy the products directly on your store. This can improve conversions on particular products as any additional steps are going to lose you conversions.
You can also improve conversions with product badges and levels that aren't seen on Amazon. This can highlight products that offer you better commissions or you know are more popular.
AAPro Highlights:
A responsive design that means the included theme looks good on all devices.
Helps to build a store catalog without much effort and uses all the bonus points from Amazon that help you convert.
Visitors can create wishlists of the products they're interested in.
An auto data updater to keep the products relevant for visitors.
Azonberg
If you're using the new WordPress block editor, Gutenberg, then Azonberg is certainly a good option for your website. The plugin uses the main block editor now in WordPress and adds additional functionality in the form of new blocks. This helps to create interesting designs that are going to help convert more visitors into sales that will earn you a good commission.
Azonberg is fairly easy to use. You don't need much technical experience to get the plugin to work. For instance, new products can be imported into your shop without the hassle of doing it manually. If there are a lot of products you want to add to your affiliate store, then you can create an ASIN list and import all the products in one click. Displaying them is fairly easy and you can show them on any page or post on your WordPress website.
All products imported include an image, title, category price and ratings. Therefore, you can show a lot of content for each product which can help sell your products.
Just like with other Amazon Affiliate WordPress Plugins on the list, this one comes with a basic template. This is rather minimalist but luckily is easy to customize. The buy button and add to cart button are easy to edit as well. This allows you to create an affiliate store that matches your branding perfectly.
Whatever theme you're using, Azonberg is sure to work with it. There have been no reported conflicts. The plugin also gives your two options: Direct Checkout or Add to cart. The latter of these comes with a 90 days cookie, so if the visitor comes back later on to make their purchase, you'll still earn your commission.
Azonberg Highlights:
A 90 day cookie so you can still earn your commission even after three months.
Easy to use, so even those with no technical skills can install and use it.
One click import of a list of products you want to sell on your site.
Works with and improves Gutenberg.
Amazon eStore Affiliates Plugin
This Amazon affiliate plugin comes with a lot of bonus functionality to make your website really standout from the crowd. For such a good price there is also a theme included, plus two other premium plugins (visual composer and slider revolution). Therefore, with this plugin you can really make your website a high value affiliate.
On the affiliate side, you can add ratings from Amazon stores to your website for any product you're promoting. Products can be automatically imported onto your website and you can use Amazon's images through their CDN network. To automatically import products you just need to identify the keyword and set out how many pages you want to import and the module in the plugin will do the rest for you.
In addition, you don't have to worry about Google finding duplicate content on your website. The development team behind this plugin have also included a content spinner that saves you time rewriting all those product descriptions by hand. To speed up the process, when the product is imported, the content is automatically spinned. If you want a little more control, you can do it on each product yourself thanks to a user friendly interface. If you don't like the new descriptions, you can easily revert back to the original content.
Finally, you get a lot of data to analyze with this plugin. The data can tell you which products have had the most clicks, conversions, abandoned carts, etc. This helps you to refine your product choice and placement on the page. When this is optimized, you should start to see conversions rise.
Amazon eStore Affiliates Plugin Highlights:
Users can choose from variations on your website.
Excellent on-page optimization is already inbuilt into the plugin.
Integration with Facebook store possible.
Is compatible with WooCommerce.
Amazon Auto Links – Amazon Associates Affiliate Plugin
When you're manually adding products and pasting affiliate links into your WordPress website, you can certainly feel like it is a chore. There's also the problem that if the product is discontinued or becomes outdated, then you have bad links on your site. This can look rather unprofessional. Luckily, this Amazon WordPress plugin will help you take out the hard work and ensure you can go and promote your website to help you generate more traffic, sales and commission,
The first thing it does is it generates links for products that are available on Amazon. The links will include your affiliate ID. There are 14 Amazon shops that the website supports, including all the major shopping areas like US, UK, Canada, etc. And you don't have to use the products suggested by the plugin. You can select your own products.
To display the products, all you need to do is place the ads as a widget in your sidebar or footer or insert the shortcode generated by the plugin. Alternatively, if you've got the right technical skills, you can use PHP code to place the links on a page. This site doesn't use JavaScript so your ads will still display even if the visitor has switched JavaScript off.
There is a basic template for how the products will display. If you've got HTML and CSS knowledge, you can adjust this so it matches your branding more carefully.
Amazon Auto Links Highlights:
A free plugin that allows you to insert products with affiliate links anywhere on your website.
Can create custom buttons to entice audiences to select those and be taken to the Amazon product page.
URL cloaking to prevent your site being blocked by browser Ad-blocking addons.
Basic template looks clean and professional.
Amazon Associates Link Builder
The last on the list is the one that was designed and published by Amazon itself for those who are members of the Amazon Associates program (i.e. affiliates). The app is free and available on both Amazon and WordPress.org. The app offers some of the basic functionality that you would expect from the plugin. For instance, it allows you to search for products on Amazon, access the current price and availability of the product, and then create the right links in posts and pages to the products.
One of the advantages of this plugin is that it can geotarget offerings right down to the city that the visitor is from. However, for you to collect on your commissions, you need to be sure that you're signed up to the appropriate Amazon Associates program (each country has its own). If you've not setup an account with the relevant Amazon territory a visitor is from, then Amazon will show another country in the specific area.
This is a rather basic plugin and there is a lot of manual work still to be done. However, it is a nice little addition for a website that just wants to get started with the Amazon affiliation program without investing heavily in the program.
The biggest problem with this plugin is that users don't rate it very highly; reviewers have stated it doesn't work, or breaks websites. There is some suggestion that this plugin was a project that Amazon had planned, developed a beta program for and have now abandoned it, or have slowed development on it as developers have stated this is a beta-test plugin. The plugin was released over two years ago.
Amazon Associates Link Builder Highlights
A free plugin developed by Amazon itself.
Can offer adverts based on the location of the visitor.
Can search for products in your website's dashboard.
Lightweight plugin.
Give Review
Our Final Thoughts: The Top Amazon Affiliate WordPress Plugins