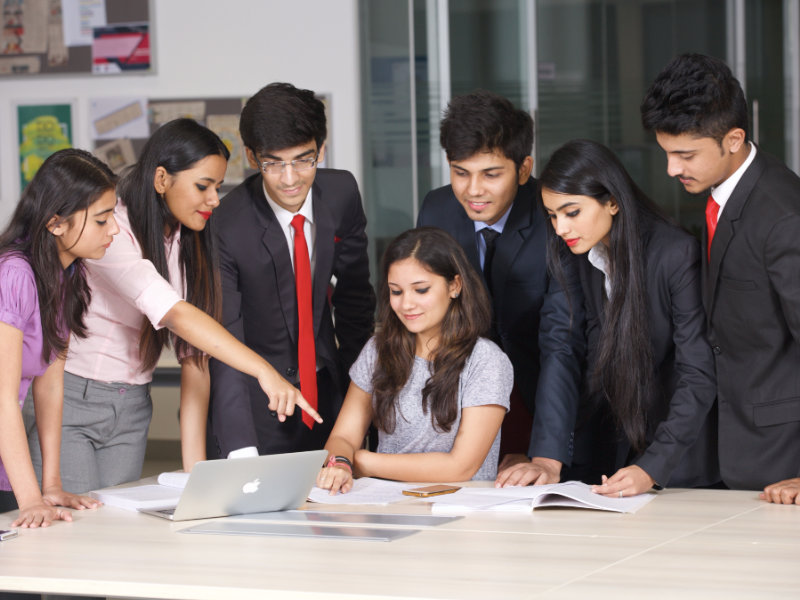 Gone are the days when an Engineering degree came in just three shades: Electrical, Mechanical and Civil. Today, a degree in engineering opens up countless career opportunities from Coding to Artificial Intelligence, Cyber Security to Blockchain, Cloud Computing to Data Science and Networking to Robotics. It is hardly surprising then that "Engineering" is the most popular career choice of aspiring students in India today. However, it is very crucial that students choose the right institute. To help students make an informed choice, every year, Optimal Media Solutions (in partnership with Market Xcel Data Matrix) conducts an Engineering Institute Survey to determine the top Engineering Institutes in India.
This research had 3 major modules i.e. Desk Research, Factual survey & Perceptual Rating survey. Post collection of data, a methodical analysis is done after combining findings from the 3 modules to rate the various Engineering institutes and rank them accordingly. Reputation of the college, quality of academic input, infrastructure facilities, perception, placement opportunities and student care are some of the criteria considered while ranking institutes.
This year Bennett University's School of Engineering & Applied Sciences was ranked 2nd in the Top Emerging Engineering Institutes survey. Bennett University has all the elements to make it an aspirational education destination for students seeking a degree in engineering.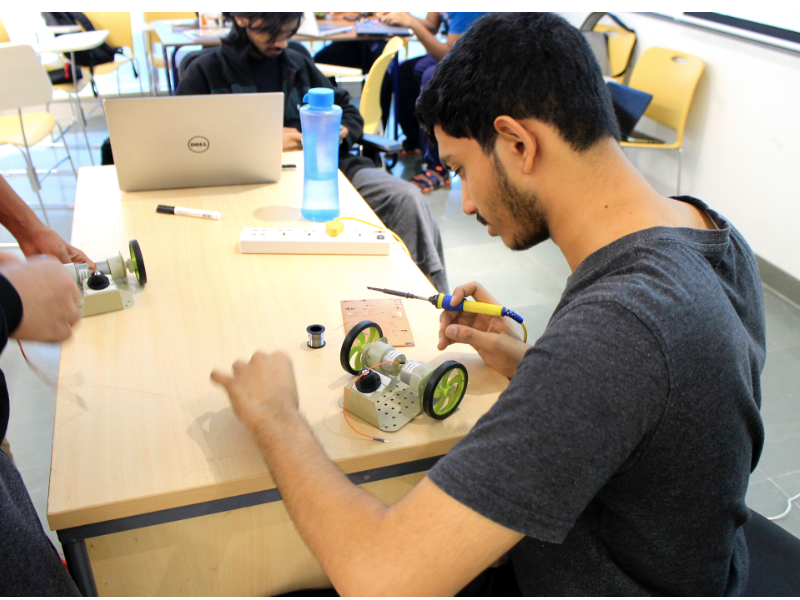 Here are some top reasons why Bennett University has scaled new heights in such a short span of time:
1) Updated Curriculum: At BU they believe today's engineers must be citizens of the world. Hence, the need to change the conventional engineering programmes to incorporate a curriculum that addresses the challenges of today, and is relevant to what the industry requires, was acknowledged early on at BU. Every year care is taken to introduce the latest in international trends and update the curriculum in collaboration with experts from leading companies. The courses offered at BU aim to equip the students with the ability and skills to analyze, design and develop computer systems and their applications, with a curriculum that has a balanced emphasis on theory, practicals and projects.
2) Access to BU's 32 Labs: Bennett University has sophisticated ultra modern labs to provide hands-on training to its students. Some of them are Apple iMac Lab, Bennett-NVIDIA Center of Excellence for Artificial Intelligence, NVIDIA Super Computer Lab for Deep learning, Dell EMC- Bennett Data Analytics Lab, Information Management System Lab and Programming Lab, to name a few. These 32 labs built in association with leading corporates ensure students are exposed to latest technology at all times.
3) Star Faculty: Faculty at BU hail from IITs and other eminent Education Institutions across the world. BU faculty members have a reputation of being accessible to the students at all. They are all committed to developing global, multi-cultural and multifaceted engineers, who can operate across business verticals and geographical boundaries.
4) State of Art vibrant Infrastructure: In addition to the in-depth curriculum taught by a richly experienced faculty team, Bennett University has cutting edge technology & state of art infrastructure. The beautiful, ultra-modern campus of this University – located in Greater Noida and part of the National Capital Region, has all the modern amenities including air conditioned hostels, ATM, food courts, mess, shopping centers, dispensary, gym, along with two libraries within the premises that help provide a unique learning and living e