Did you know that Sundar Pichai, the CEO of Google is a Metallurgical Engineer? Or that Satya Nadella, the CEO of Microsoft is an Electrical Engineer? Here is another interesting fact, Mahendra Nerurkar, a Civil Engineer is the CEO of Amazon Pay. And he is an alumnus of Mumbai University. Even the CEO of Nokia, Rajiv Suri's academic specialization is in Electronics and Communication.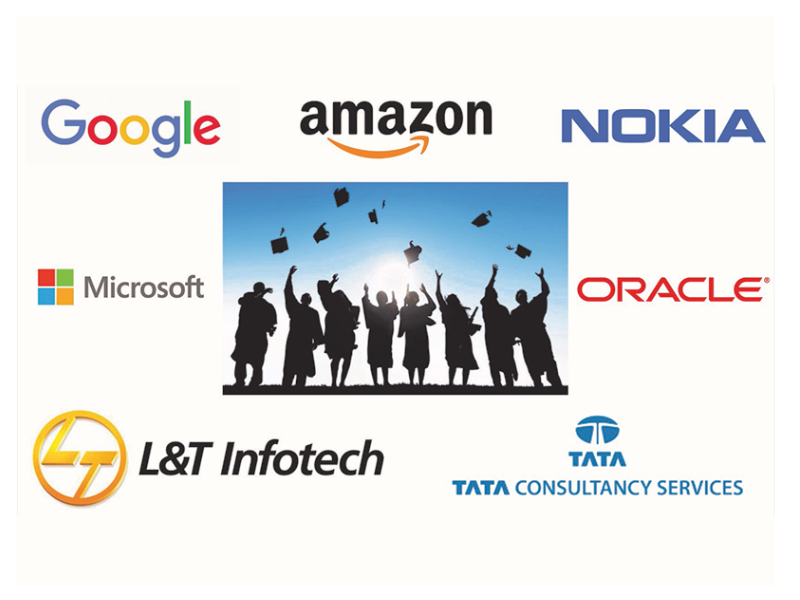 So what does this mean? Well, the obvious takeaway is that any B.E. graduate has a solid foundation to build a career with limitless possibilities. They are in demand, not only throughout the general sectors and an extremely wide variety of industries but also in the prized IT field, where engineers are clearly preferred to head and be the visible face of the biggest brands.
The ground reality of campus placements today is that B. E. students from colleges affiliated to Mumbai University are being recruited across branches by discerning employers. Even IT companies recruit engineers from all branches, be it Computers / IT / Electronics / Electronics and Telecommunication / Bio-Medical / Mechanical / Civil, because they have projects in these sectors.
Prof D N Krishna, Training and Placement officer, Vidyalankar Institute of Technology, Wadala, confirms this rising trend. "We have been observing over the years that all IT companies have been consistently visiting Vidyalankar Institute of Technology for campus placements . Top recruiters at our campus include TCS, L&T Infotech, Capgemini, Media.net, Interactive Brokers, Zeus Learning, Reliance JIO- Retail, Godrej, Oracle, Amazon, Works Application, Just Dial, Uniqlo, Infosys, Bjyu's, Seclore Technologies, Carwale and Jaro Education and the highest package offered is around Rs. 37.5 lakh p.a. Our engineering placement statistics range between 70-80% and this applies to Vidyalankar Institute of Technology students across branches, be it Computer Engineering (CMPN), Information Technology (INFT), Bio-Medical(BIOM), Electronics Engineering (ETRX) or Electronics & Telecommunication Engineering (EXTC)," he emphasises.If this wasn't reason enough to select the course, B.E. students have been further provided with opportunities to be even more employable than before.
Dr Saurabh Mehta, Chief Academic Officer, Vidyalankar Institute of technology, Wadala, Mumbai, explains that from this year onwards, engineering students from any branch can select the modules in one of the Emerging Areas that have been proposed by AICTE, which would further enhance their employability quotient. For instance, an engineering student of Electronics branch or Electronics & Telecommunication branch can also take up the Blockchain or Cyber Security module."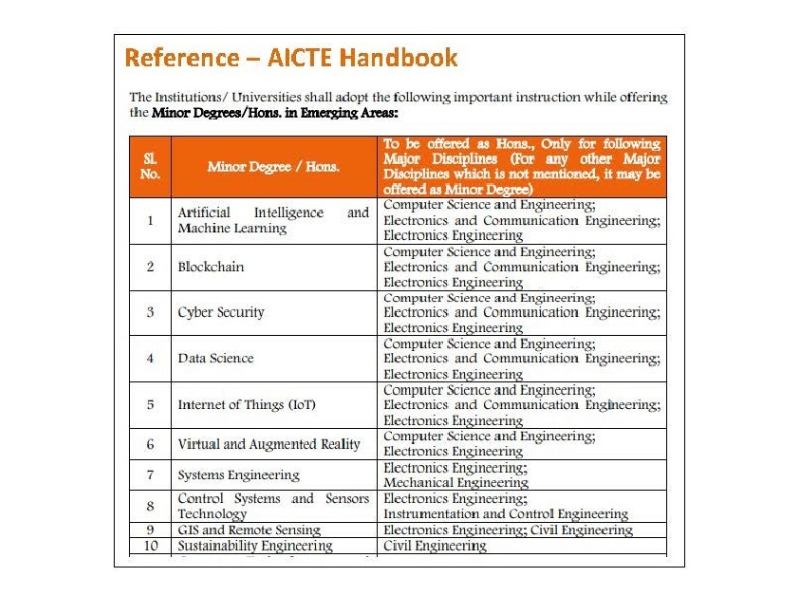 Giving details, he says, "There is scope to offer Elective Courses (in the range of 18-20 Credits) in Emerging Areas to students of all branches of Engineering and Technology. From Artificial Intelligence (AI) to the Internet of Things (IoT), Augmented R